Recently I discovered — with the wonderful help of Roze & Brittney from Roka — a new product called Davines OI OIL Absolute Beautifying Potion. In the past I've been
a devoted Aveda connoisseur, so I wasn't too sure what to expect from this new line. The first thing that caught my attention was the gorgeous, fresh smell of the OI OIL.
Kind of like a mixture of soft, earthy tones and vanilla. Now, I'm VERY scent sensitive, and a lot of heavily fragranced products really bother me, but the oil didn't bring on any of the tell-tale allergic signs — which was a huge relief, because I truly love the scent! Talking to Brittney further, I discovered that the OI OIL is a multi-purpose styling treatment that has great restructuring qualities, is completely colour safe, adds shine & softness, AND is totally safe and useable for the skin!
Being a bit of a salon snob for the couple of decades or so I've been able to experience a lot of different brands, but Davines was completely new to me. So when I got home I did a bit of research on the company and discovered that they're far from the new kid on the block. Founded in Italy in 1983, Davines started out as a research lab for high-end hair and skin care products:
"AT DAVINES, WE BELIEVE THAT LIVING A BALANCE OF BEAUTY AND SUSTAINABILITY, WHAT WE CALL "SUSTAINABLE BEAUTY", CAN IMPROVE OUR LIVES AND THE WORLD AROUND US"
You can learn more about the Davines OI OIL products, as well as their philosophy at Davines.com.
My haircare regiment is what I would call medium-high maintenance. I have rather thick hair that has a slight natural wave to it, which frizzes nastily without blow-drying or curling. I tend to only wash
my hair every 2 – 3 days as I've had issues with alopecia, breakage and damage, and find that giving my hair some time to recoup its natural oils works well. I also try to steer clear of products that make my hair feel tacky and abnormal, and use as few styling products as possible.  I tend to visit Roka every couple of months for a colour update, as I am a natural light ash brown and love the "zing" of being a vibrant ginger. My staple products tend to be ones that promote restructuring, have a natural "feel" and are colour safe.
That being said, OI OIL definitely wasn't the first oil product I have tried. In the past I've experimented with Moroccan, Argan, Mankettie and Evening Primrose oil products and have even delved into the DIY realm and tried some homemade coconut oil hair masks. The vast majority of products containing these oils left my hair feeling almost sticky, with an unnatural slickness — kind of like the feeling of a barrier, or coating. I've been using the OI OIL for the past few weeks and it's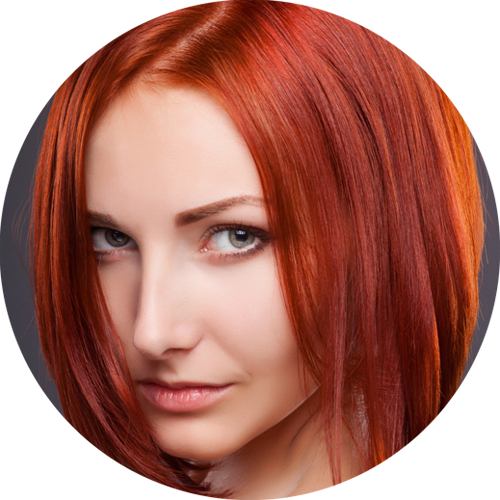 completely unlike any of the other oils I've ever tried! I was pretty surprised that it was able to deliver a sleek and soft shine while dramatically reducing frizz and any split ends. I generally use 3 pumps on towel dried hair, working it through the ends and up to the roots on my just below shoulder length hair. I then blow-dry & style as usual. Davines also says that the product can be used on dry hair, for added shine, but I just don't need any more! I find that using the OI OIL this way leaves my hair feeling soft and smooth for days without getting a greasy or heavy feeling.
Since trying the OI OIL I've become a convert! I can't wait to try some of the other Davines products from Roka and write more reviews for you all to discover.
In the next post we'll discover the "secret" ingredient that makes OI OIL products so awesome: Roucou Oil.
Have you tried the new OI OIL products from Davines? Share your thoughts here.
Ready to try OI OIL for yourself? Check out the amazing beautifying potion, as well as these other OI OIL products: